Hey, everyone. I've decided to do this to help users overcome their shyness to contribute to the wiki.
How I overcame my shyness
I first contributed to the wiki on October 1st 2015. I wrote lot's about Flower Precure in notebooks however I was to shy to contribute to the wiki. However, I just contributed to the wiki and overcame my shyness.
Steps
Admins are always there for you
If you need any help, admins are always there. There are six admins at the moment including me, these are: CureHibiki, DaisyandMangaForever, FairySina, LeenaCandy, CureKurogane and me, Hickmanm. You also have the founder to talk to, HanasakiTsubomi997.
Plan
Always plan what you're going to do for your series before you contribute to the wiki.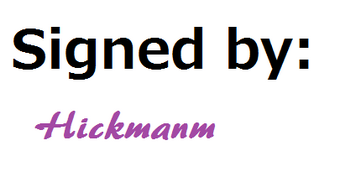 Ad blocker interference detected!
Wikia is a free-to-use site that makes money from advertising. We have a modified experience for viewers using ad blockers

Wikia is not accessible if you've made further modifications. Remove the custom ad blocker rule(s) and the page will load as expected.